I, Like Most of the Rest of the World....
LOVE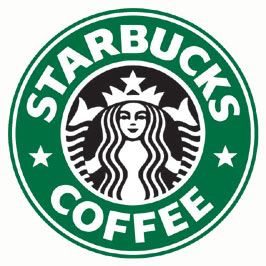 Now that it's cooler, I have drank about a dozen Cinnamon Dolce Lattes from Starbucks!!! My dad introduced them to me and I am in love!!! I have to be careful when I drink them because of nursing Lauren...I don't want her to be up all night long. The hard part is that I usually get them when I am grocery shopping since there is a Starbucks located in our grocery store and I usually do my grocery shopping at night. I only get them if Lauren is already in bed for the night or if I have fed her for the last time!
I am not crazy about coffee but I love cappuccino and flavored creamers and, you know...all that "girly" stuff!!! I also like this one flavor that we have at work. It is white chocolate carmel cappuccino and I think it's great. Only problem...it burns my tongue EVERY. TIME. I. DRINK. IT!!!! Never fails! That stuff out of those machines is hot!
I have heard lots of good things about the Pumpkin Spice, something or other at Starbucks that I might try although I am not crazy about pumpkin. I did have a pumpkin cream cheese muffin at Starbucks the other day though and it was really good!! I am always up for trying new things!!!
Just a little bit of fluff to start your day!! =)