Movie Reviews
SO....we don't watch a lot of movies around here. There are obvious reasons but more than anything we just don't take the time to do it. It is something that we have both always enjoyed but we just do other things instead and most of the time if Rachel is awake we are watching Dora! We even have a Netflix subscription and let me just say that they make money off of us!! We keep movies for months at a time with the intention everytime we get a new one of "watching it and sending it back quickly!" Hmm...never happens! I have not even been to the movie theater since I was pregnant with Rachel...I think it was "The Devil Wears Prada" maybe or "The Lake House" not sure which. Anyway, here are two movies that I have seen in the past week...one of them is our latest Netflix movie! =)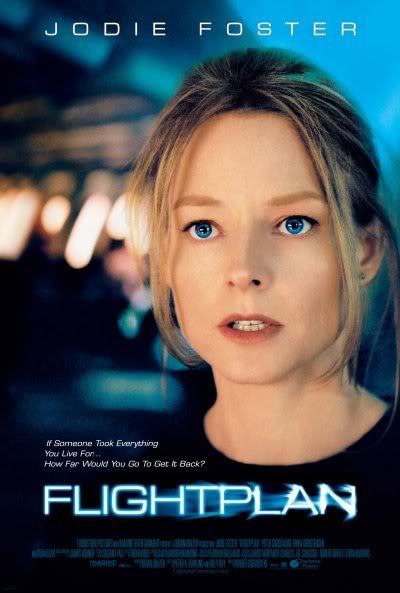 About a lady who is emotionally distraught after losing her husband and decides to move from Germany back to New York with her 6 year old daughter. They are on this HUMONGO plane and she apparently loses her daughter and the crew of the plane tell her that the little girl never got on the plane and the entire movie is dedicated to proving that this lady is nuts.
This was pretty good, I thought. Jodie Foster was great as always and I thought the little girl in this movie was adorable!!! It was a little unrealistic to me just because this airplane was stinkin HUGE and they don't make them that big but whatever! It was entertaining. Not great but good.
This is about two friends who grew up together and then as grown women both got engaged and wanted to be married the same month and be each other's maid of honor. Something got messed up and their weddings were on the same day and they were in a war about everything wedding - flowers, cake, dress, invitations, etc...they sabatoged each other the entire movie. TOTAL chick flick!!
I thought this was cute! It was really funny and I just love Anne Hathaway. I watched this with two of my very best friends so it made it that much better...wouldn't have been as good with Brice, I don't think. I was even distracted between my two year old who wouldn't go to bed, my 6 week old that wanted to eat, and then I had to pump in the middle of it but it was still an easy watch and simple entertainment.
Went to the Melting Pot last night for dessert. It was FABULOUS!!!! This is only the 2nd time I have ever been and my experience this time was MUCH better than the first. We got two different kinds of chocolate - milk chocolate with crunchy peanut butter (this was my personal favorite) and then turtle chocolate. It was a lot of fun and I really really love their salads!! Caesar salad has these little parmasean encrusted pine nuts that I absolutely LOVE! Good stuff. I had a great time last night with Heather and Krista. It was interesting...we are all a little hormonal..Krista is nearly 9 months pregnant, Heather is just barely pregnant at like 11 weeks, and I am nursing! HA! Thanks to our husbands who allowed us to get out for some girl time! =)